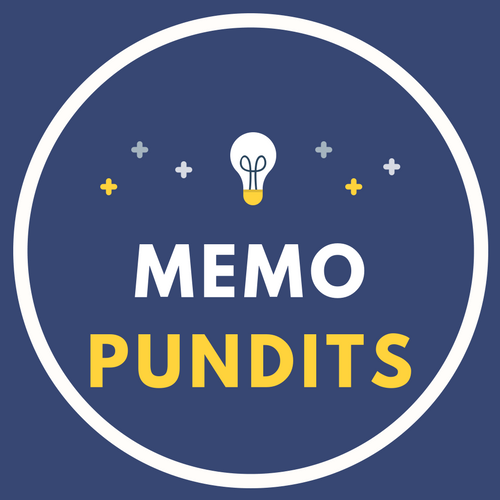 Interview with Mr Anant & Mr. Rachnendra, Founders of Memo Pundits
Content :
1. Tell us about yourself
We (Anant and Rachnendra) are the founders of Memo Pundits. It is a startup focused on teaching law students the basics and intricacies of memorial making for moot court competitions.
Anant graduated from National Law University, Odisha in 2016. In his 4th year of law school, he bagged a pre-placement offer from Shardul Amarchand Mangaldas & Co. (SAM), one of India's top law firms. Working at SAM for 2 years with its Banking and Finance team gave him exposure to real-life commercial drafting and paved his path to getting published in coveted publications such as Mondaq and India Business Law Journal.
Throughout his 5 years of law school, Anant remained an active mooter with a considerable number of achievements to his name. His team was adjudged Runners Up at the WBNUJS Herbert Smith Corporate Law Moot Court Competition in 2016. Currently, he manages the operations of Memo Pundits, coaches moot court teams and judges various national moot court competitions on a regular basis. He is also the founder of a trekking startup based in the Himalayas called Infinite Detours and is himself an avid trekker with experience in climbing high altitude peaks in India and USA.
Rachnendra also graduated from National Law University, Odisha in 2016 and has been practicing litigation since then. His passion for mooting was evident right from his first moot court competition where his team won the Best Memorial and Runners Up citation at G.H. Raisoni Moot Court Competition. His exceptional formatting skills have helped at least 15 moot teams win the Best Memorial citation at national and international moot courts such as the Philip C. Jessup International Moot Court Competition (India Rounds).
His experience in real world litigation drafting has been key in helping students understand the practicalities of memorial drafting. Currently, he is the head faculty at Memo Pundits and is also preparing for the civil services examination.
2. How did the idea for your business come about?
The mooting culture in our college, National Law University, Odisha, was at an all-time high when we were pursuing our law degree. From the time we tried our hand at moot courts, we knew that if we follow the right path, we will be able to ace this game. After a series of trial and error at drafting memorials and presenting oral arguments, we noticed something. Wining a citation at a moot court comes not only at the expense of working hard on your content, it also involves deploying a couple of practical techniques.
Mastering these techniques was made possible by the friends who asked us for help in drafting and formatting their moot court memorials. One by one, these memorials went on to become the "Best Memorials" at their respective moots.
There it was – an underlying demand for a potential business. They say necessity is the mother of invention and we were there to test it. While still in our 3rd year of law school, we ran our first pilot project by inviting students of our college to attend a 4-day workshop on Drafting, Editing and Formatting of Moot Court Memorials. In our minds, our target was to receive 20-30 registrations, but to our surprise, we received more than 120 registrations in less than 24-hours. We realized one thing, which is our guiding light to this day – our product is creating value to law students.
3. Can you tell us about your venture Memo Pundits?
Today, moot courts are perceived to be more than just a regular co-curricular activity. It is almost an integral part of a student's law school curriculum. While law students seek high quality training for moot courts, no organization actually provides this type of training. We, at Memo Pundits, go from college-to-college to conduct our 3-day course on professional drafting, editing and formatting moot court memorials. We have taught over 1,800 law students till date and our students have been wining Best Memorial citations at moot court competitions across the world – Jessup, William C. Vis, ELSA, FDI, BCI, HSF and many more!
4. What are the challenges you faced till date and presently facing?
Every business faces challenges. How it deals with those challenges is how it is defined.
For us, the biggest challenge is to reach out to current law students. This is because it's been 3 years since we graduated from law school and all our contacts are now either working at firms, at the judiciary or practicing litigation. To overcome this challenge, we constantly try to engage with current law students via word of mouth, social media and targeted promotions.
5. What was your key driving force to become an entrepreneur?
Our will to #DoSomethingDifferent has been a key driving force in becoming entrepreneurs. Fortunately, both of us have never thought of the corporate lifestyle to be a sustainable life model. We have always thought of our business as a platform to test our business acumen and see if we can depend on it. The freedom to formulate business strategies, take risky decisions and plan and execute creatively is what we cherish the most.
6. How did you raise funding for your venture?
The model of Memo Pundits is unique, because in the initial years, it remained a zero-investment startup. All our variable and fixed costs were being taken care of by our working capital. Now we are undergoing the phase of moving towards exponential growth. We have recently bootstrapped the startup with our capital, allowing it to reach out to more consumers. If everything goes according to plan, we will be seeking external investment in order to breach the potential growth thresholds.
7. How do you build a successful customer base?
Our target customers are law students. When it comes to successfully tapping this section of the public, we always try to think about our product from the perspective of a law student. While doing this, we have realized that all they asks for, is an informative class full of interaction. The good part is that we can absolutely relate to this realization. As recent law students, we remember that several courses and lectures we attended went to waste because the teaching method was not interactive enough. Thus, when we step inside the classroom, we try to be as interactive and informal as we can, to connect with students. We truly believe that this small step has made a huge difference in the outlook of Memo Pundits and has helped us created a unique brand value.
8. How do you market your business, and which tactics have been most successful?
For our marketing needs, we rely on word of mouth, social media and paid advertising too. Word of mouth has been the single most important form of promotion for our business. We do understand that it is IMPOSSIBLE to get the benefit of it if our business product does not create value. Thus, our constant focus is on creating value by making the class as interactive and informative as possible. This has not only helped us get fantastic feedback from our customers, it has also helped us get recommended to their friends from other law schools!
9. What kind of culture exists in your organization, and how did you establish it?
As far as we are concerned, we are friends before business partners. Therefore, the vibe we share during brainstorming sessions, conducting classes, meeting other people is unlike that of any formal business set-up.
To build an enriching culture in our organization, we work on creating a learning environment for all people who work with us. We make sure that the tasks assigned to people working with our organization, not only aimed at the growth of Memo Pundits, but also aid in enhancing their personal skill set.
10. How do you generate new ideas?
Generating business ideas which imitate an existing product is easy. But if you do what is easy, obvious and comfortable, it will be harder for you to sustain your business.
What is cumbersome, is to think of ideas where there is an underlying demand for a product which does not exist. We make sure that we spend a considerable amount of time and resources outside the classroom, brainstorming about innovative ideas and networking with people with a similar vision.
11.What are your ideals?
a. Never stop learning
b. Be result-oriented and strive for the success of our customers
c. Inspire young students to explore more with the help of our product
12. How do you define success?
Apart from quantitative yardsticks such as the number of customers, revenue, growth rate, what we consider to be one of the most important yardsticks for measuring success is the one-on-one personal interaction we do with students immediately after conducting the course. When we listen to them telling us why and how they are finding the course helpful, it reaffirms the belief that our course has a productive impact. Recently one of our students ecstatically yelled "Sir, you are teaching MAGIC!" during the one-on-one interaction. These small things matter most to us. Numbers and figures are no doubt good indicators, but hearing honest feedback from our students is really what keeps us going.
13. Do you believe there is some sort of pattern or formula to becoming a successful entrepreneur?
Yes, we do believe that. However, we also think that no one in the world has ever cracked the formula to the T. Each day working for our business, is an effort to discover one more step towards the magical formula. While working on the discovery, a few virtues which have helped us get across are consistency, risk-taking and patience.
14. What is your favorite aspect of being an entrepreneur?
One of our least favorite aspects about working at a firm or for an advocate, is the limited freedom you enjoy when it comes to using your own creativity and instincts to take decisions. The fact that we are able to do all of that with our own business is our favorite aspect of being entrepreneurs.
15. What has been your most satisfying moment in business?
It is difficult to settle on one exact moment. What we do consider the most satisfying feeling is the constant support of our friends and colleagues. Our journey would have been a lot harder for us to navigate, had the people around us not believed in us.
16. What entrepreneurial tricks have you discovered to keep you focused and productive in your day-to-day busy schedule?
When a business thrives, the people are not able to fathom how much work goes into it. Today, just being passionate and talented is not enough. When it comes to running a business in the real world, you need to utilise these abilities in a disciplined and courageous manner. The only thing which can help you stay focused is to wake up every day with a firm belief of making the day count with your hard work. We are unsure if "working hard" and "being disciplined" are considered as tricks in the entrepreneurial circle, but it sure tops our list of things to do to stay focused and productive.
17. Who has been your greatest inspiration?
Our greatest inspiration for Memo Pundits have been our seniors from law school. Our law school was only 3 years old when we joined. With absolutely no alumni, the first two batches introduced a vibrant culture of mooting by educating themselves and participating in moot courts in India and abroad. Their potential was evident by the fact that they could win citations such as "Best Memorials" without the guidance of law students more experienced than them. It is only because of them that we could grasp the practicalities of mooting and we shall be forever indebted.
18. Any message for future entrepreneur
If you set easy goals, your life will be hard. When you reach your goal, set a bigger goal. If you reach the top of the mountain, find a bigger mountain. Being an entrepreneur is about being proud but never being satisfied. A true entrepreneur seeks growth, bigger challenges and greatness. And it all starts with taking one small step towards hard work and then adding to it every day. If you are just more consistent working hard than everyone else around you, you will win every race.
Decide, commit, act, succeed, repeat.

For more details visit http://www.memopundits.in/