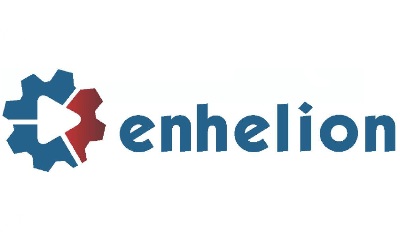 Interview with Mr Ashwin Madhavan, Enhelion Knowledge Ventures Pvt Ltd
Content :
1.Tell us about yourself
Well, I was born in Delhi. My family moved to Delhi in the 1920s from Madras, so you can call me a Dilliwallah. I had a wonderful childhood. I have been blessed with parents who brought me up in an intellectual environment and were always there for me whenever I needed sound advice.

Life graduation was fun. The three of us [mum dad and I] love to travel and have been to all four corners of India and several countries abroad. I completed school in 2005 from Delhi Public School Rohini. It was a stimulating experience to be a part of such an awesome schooling system like that of DPS.

However I give credit to my first school where I studied for a decade. The discipline, the good habits that I inculcated in Lancers Convent made me what I am today. I owe it to the wonderful friends and faculty at Lancers Convent for their hard work and dedication.
2.How did the idea for your business come about?
I joined Gujarat National Law University in 2005. While in law school, I realized that there is a huge gap between what is taught in the university and what is expected out of a young professional when he/she joins the profession.

I discussed this issue with many of my friends who weren't lawyers and they all said the same thing. The thought of bringing practical education at the university level propelled me to look for opportunities in entrepreneurship.

While interning at a leading law firm in Delhi, I befriended Mr. Rodney D Ryder a well known lawyer, who himself was looking to start a venture in online education.

Mr Ryder and I discussed the various ways in which we could start the company and we were soon joined by the third musketeer [as we call him], James.

We took the entrepreneurial plunge in early 2012 and started Enhelion after careful deliberations and discussions with various stake holders including my own ALMA MATER – GNLU. I would say that my own alma mater played a vital role in making me an entrepreneur.

It was Dr. Bimal Patel's vision to launch online programmes and he discussed this idea with us, while I was invited to conduct a workshop on Intellectual Property Management along with Mr Ryder.
3.Can you tell us about your venture?
Enhelion is an organisation dedicated to the advancement of practical legal education in India.

With a theory-based education structure, students in India lack the practical experience required to excel in any sector. Enhelion bridges this gap between academia and profession by training young university going students and professionals with the necessary skills required to succeed in their sector. Enhelion's courses cover the likes of commercial law, artificial intelligence, machine learning, communication skills, blockchain, ethical hacking, among others.
4.What are the challenges you faced till date and presently facing?
The biggest hastle was to convince universities to join hands with us.

I have personally interacted with more than 40 universities and many of them are still not very open about online skills oriented education.

Many universities claim to have industry integrated curriculums, but the sad part is, that the students are not gaining the skills that the corporate sector is looking for.

A recent survey showed that only 15 to 20 percent of the Indian student community is employable, which I am afraid is quite low. Due to COVID-19, this percentage has further gone down and it has become difficult for students to take up their summer and winter internships.

Students have to learn the practical skills that they are expected to learn and they can only learn these through constant interactions between industry folks and the students themselves. The only cost effective way to have such regular meaningful interactions is the online mode.

Enhelion is trying its level best to help universities understand the importance of online blended learning and this shows in the long list of universities that we have collaborated with.
5.What was your key driving force to become an entrepreneur?
I am a huge fan of the former president of US – John F Kennedy who in his inaugural speech to the American public said the following words – Ask not what your country can do for you, ask what you can do for your country. I am not John F Kennedy, but this message has stuck with me since the day I heard it, which was some 20 years ago.
6.How did you raise funding for your venture?
We haven't raised funding.
7.How do you build a successful customer base?
We believe that the education industry does not form a part of the commercial sector. The only way to build a 'successful customer base' is to contribute newer thoughts and ideas and think out of the box.
8.How do you market your business, and which tactics have been most successful?
Initially, we used our local contacts and few leading blogs and website to advertise and promote our platform.

Last year when the pandemic hit, we decided to go independent and focused completely on building our brand through SEO and promotions.
9.What kind of culture exists in your organization, and how did you establish it?
We at Enhelion believe in 'flexibility'. We offer self-paced courses and not time-bound courses to the students. In a fast-paced world, it is important for students to learn at their own convenience.
10.How do you generate new ideas?
I believe one generate new ideas by Reading. It helps one to broaden his/her perspective and to give a holistic shape to its ideas. I am an avid reader of World War 2 military history. I started reading and watching movies on this subject, [which completes its 71th anniversary this September] while I was in junior school. I was obsessed by it by the time I reached my high school.
11.How do you define success?
All of us including the people who are currently in universities can contribute to the growth of their respective institutions in every which way possible. This is the only way we can make our universities and educational institutions become world leaders. If you do good to your institution, you are bound to succeed.
12. Do you believe there is some sort of pattern or formula to becoming a successful entrepreneur?
Scaling up any online education business is a challenge. Many people I come across, say that all you need to do is market Enhelion and you will get the university partners and the student enrolments. Well, honestly, it is not as easy as it may seem.

Education is taken quite seriously by the consumer and people will only come to you, if you have been in the industry for long and have been able to provide good quality content and services.
13.What is your favorite aspect of being an entrepreneur?
The favorite aspect of being an entrepreneur is being in control of your own destiny.
14.What has been your most satisfying moment in business?
The most satisfying moment in business is when we see students enrolling from all corners of the world. Usually, students from major population cities enrol, however now students from small town and villages have also started the journey .
15.What entrepreneurial tricks have you discovered to keep you focused and productive in your day-to-day busy schedule?
With the experience that I have had in starting up, I would say there are three things that all education entrepreneurs need to keep in mind, namely:
1) Content – it should be of good quality and should be student friendly;
2) Marketing – you should always target the right audience;
3) Patience – Education industry is a slow moving sector and you got to stay focused and have loads of patience, while dealing with various stake holders.

Since online education is new in this country, it would take time for all stakeholders to understand the benefits of this new phenomenon.
16.Who has been your greatest inspiration?
My inspiration (in that order)
1.Pt. Jawaharlal Nehru
2.Steve Jobs
3.Elon Musk
4.Mark Zuckerberg
17. Any message for future entrepreneur
My advice to my fellow students would be: take out some time from your schedule and do what you love. You should have a couple of hobbies that help you recharge your batteries. By that I mean the batteries of your brain.
If you have the means and the "Junoon" to start up something, then please go for it.
Entrepreneurship is a different world all together. Yes, it is risky, but then risks should be taken, because no one knows what lies in store for us in life. Stay focused; have loads of patience and keep trying. Even if you fail once, don't give up. Keep trying and you shall succeed.
It is only a matter of time. And one last thing, do not follow the crowd while chasing your dreams.