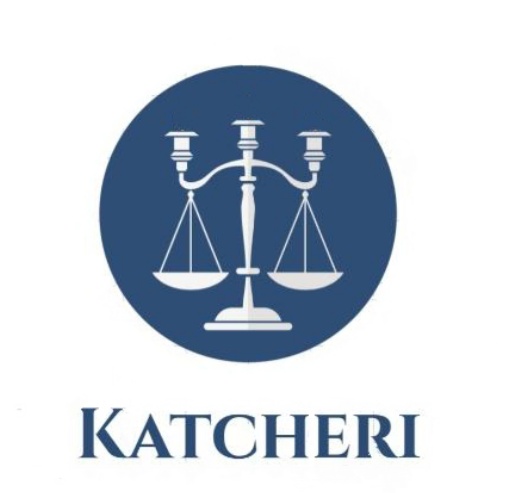 Interview with Mr Vaidushya Parth, Co-Founder of Katcheri.in
Content :
1. Tell us about yourself
My name is Vaidushya Parth. I did my 12th std. in 2018 from The Aryan International School, Varanasi. I was from Science stream but due to my interest in law and constitutional philosophy I opted for a law degree. Lately, I along with my two friends have started KATCHERI.IN, a website to create legal awareness among the people. I'm Editor-In-Chief at KATCHERI.

2. How did the idea for your business come about?
I had an idea of what I wanted and then I put in a lot of planning. KATCHERI.IN is something which really excites me. Writing has always been my passion and informing people about law and their correct interpretation gives me a lot of satisfaction and happiness. I used to meet my friends on weekends and evenings to throw around ideas and finally it worked out. This field is really interesting and aligned with what I knew and could see myself doing. Even then we took several months to research, learn and plan all assumptions before doing anything concrete. I would say that all that planning was really worthwhile and in those days you must be your own harshest critic.

3. Can you tell us about your venture Katcheri?
Katcheri begins from the observation that people in India are not politically, legally, economically and socially empowered and well versed with the functions and machinery of our democratic institutions. We seek to develop a response by mapping how legal doctrines make the democracy function.
4. What are the challenges you faced till date and presently facing?
You won't grow unless you face a challenge and overcome it. Challenges are not a point on the line; they are the current status of a curve. It's not a moment in a time but a part of a process. In a market driven economy you can never settle down. There are continuous challenges that you face as an enterprise to establish yourself and so you have to be on your toes each and every time to adapt yourself with the need of the consumers.
5. What was your key driving force to become an entrepreneur?
Frankly speaking, I'm not an entrepreneur and I never aspired to be one. I'm just following my passion of writing and trying to contribute my small bit to the legal fraternity and society through this venture. This is a platform where anyone can express their views freely- a hallmark of a democratic society.
6. How did you raise funding for your venture?
No external funding so far. But, as we grow bigger we may get involved into fundraising through public. However, this is not in my agenda as of now. At present, the entire focus is on to give KATCHERI.IN a shape that we have thought of and we are doing it comfortably without raising any fund.
7. How do you build a successful customer base?
In this competitive world only the best shall prevail. As Darwin stated, "survival of the fittest". If you are authentic, fresh and innovative, you don't have to bother about your customer. If we take care of our content then we need not worry about our customers. We are not a product which has come from a cost-benefit analysis. We will write with courage and fearlessness and won't get swayed away by the public emotions and won't get a part of any agenda which is very rare in this great partisan era.
8. How do you market your business, and which tactics have been most successful?
We are new, young and vibrant. The first step of marketing is to know your audience and work accordingly. We are still under process and trying to figure out our core base audience whether is it a law student, an advocate or even a general public. Once we get sure about that, we will proceed accordingly. Apart from this right now social media is our biggest platform for advertising. Social media has just democratized the world. If you are talented then nobody can stop you in this era. This is empowering.
9. What kind of culture exists in your organization, and how did you establish it?
This is not a typical well structured organization as of now. We are friends and have distributed the responsibility among ourselves. We understand our limitation and strength and strive to work accordingly. The distribution of work is clear-cut. Currently, I'm devoting my time in making a well-structured Editorial Board.
10. How do you generate new ideas?
An open mind is a valuable resource. When you're interested in new possibilities, and able to think creatively, you're more likely to stay energized in your role. While generating ideas you must think out of the box, make new connections and get fresh perspectives.
11. What are your ideals?
This is a typical philosophical question which can't be answered in 3-4 lines. But the core foundation of any organization must be made on Trust, Transparency and Tenacity.
12. How do you define success?
There is no such thing as permanent success or permanent failure. The world is in general equilibrium. A small change in one parameter effects changes in all variables. So Krishna suggested: Sukh dukhe samay kritva... Make the process of your achievement supreme and make the result irrelevant.
13. Do you believe there is some sort of pattern or formula to becoming a successful entrepreneur?
As in Gita, I advocate single pointedness of efforts. The other thing is the ability to take risks.
14. What is your favorite aspect of being an entrepreneur?
I can express myself freely because if you are an entrepreneur then only sky is the limit. The other thing is that your identity as a person get expanded and you sync yourself with a more larger identity which gives you a sense of pride and responsibility that later reflects in your personality.
15 What has been your most satisfying moment in business?
Well, it has just started.
16. What entrepreneurial tricks have you discovered to keep you focused and productive in your day-to-day busy schedule?
Single pointedness of efforts, working for a cause and not afraid of the outcomes, believe that success and failure are the same, I do what I have to do, and know that there is no such thing as permanent defeat, organise and select my priority, learn not to be attached to what I strive to achieve and lastly try not to be elated unduly by good news and depressed by the bad news, as Gita teaches it is difficult to tell which is which.
17. Who has been your greatest inspiration?
I'm not inspired or influenced by anybody per se but I read and assimilate the correct interpretation of Gita.
18 Any message for future entrepreneur
The most important thing for India is innovation. Innovation will be the driver of 21st century economy. Entrepreneurs must focus on solving existing problems with the help of innovation. The other thing is 'Team before self' - this is a popular saying in sports. As the start-up grows, it stops being all about the founder. Different people handle different functions and for the organization to function well, they all need to move in the same direction.
For more details visit http://www.katcheri.in