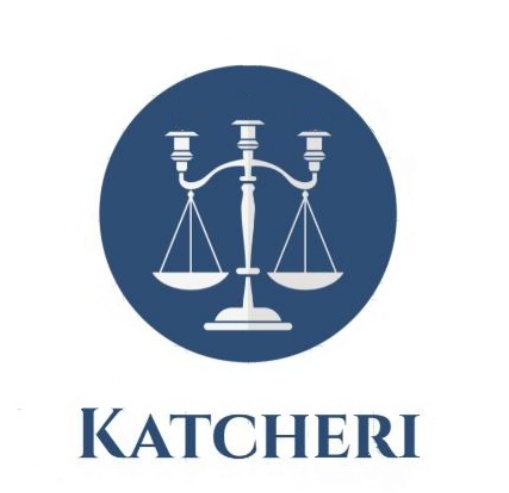 Interview with Mr Sai Vikranth Deshpande, Co-Founder of Katcheri.in
Content :
1. Tell us about yourself
Myself Sai Vikranth Deshpande, a student at NMIMS School of Law, Mumbai. I was born and brought-up in a town named Sangareddy near Hyderabad in Telangana. I am fond of philosophy so I used to attend classes by Brahma Kumaris and listen to speeches of Chaganti and others. I am having habit of experiencing in order to know the reality behind a phenomenon so I have done a course in pranic healing and there are many such instances in my life. My goaI being a part of Katcheri.in is to educate law students through this platform, so in order to reach many law students across India I worked hard to make Katcheri.in as a part of many events across India and faced many difficulties for collaborations initially. I hope my goal is fulfilled.
2. How did the idea for your business come about?
I want to establish a mark of Katcheri.in in legal field by educating law students about career in law, law events happening across India [which adds value to their CVs] etc. so I discussed my idea of starting a law website with my friends Utkarsh and Vaidushya Parth, they readily helped me in starting Katcheri.in. I have learnt web designing in order to start this website so finally after many obstacles we started katcheri.in.
3. Can you tell us about your venture Katcheri?
Katcheri.in begins from the observation that people in India are not politically, legally, economically and socially empowered and well versed with the functions and machinery of our democratic institutions. We seek to develop a response by mapping how legal doctrines make the democracy function.
The website also seeks to expand the modes of legal thinking which ultimately impacts the social and economic life in a democratic rule. Besides, the website is also a platform for law students to gain legal knowledge and be in touch with day-to-day events happening in various law schools.
4. What are the challenges you faced till date and presently facing?
I have faced many difficulties for bringing advisors to our board initially and for Collaborations as I used to spend nearly 3 hours daily for updating website and collaborations but collaborations helped me in maintaining circle with founders of other legal start ups. I felt my hardwork did not go into vain when many of them accepted Katcheri.in as Media Partner for their events. I solely take care of website updating and collaborations being a student of BBA .
5. What was your key driving force to become an entrepreneur?
My main motto is to help law students and not to turn Katcheeri.in into a business so I never saw Katcheri.in as a business. I did not consider myself as entrepreneur after starting Katcheri.in as our goal is to set a mark of Katcheri.in.
6. How did you raise funding for your venture?
Till now we are using our own capital in this venture, but I have a hope that many people support us in future.
7. How do you build a successful customer base?
We will build a successful customer base by keeping our content fresh by publishing blogs related to social issues, interviews and legal happenings in the society. We also promote our website on social media networks, such as Facebook, LinkedIn, Twitter and Instagram.
8. How do you market your business, and which tactics have been most successful?
We market ourselves by acting as Media Partner for events, by using social media. Social Media helped us a lot in reaching many people so I suggest people to use social media optimally in order to promote their startups.
9. What kind of culture exists in your organization, and how did you establish it?
We maintain healthy and friendly relation between and we respect each other's idea. We turn our ideas into decision through democratic way.
10. How do you generate new ideas?
We generate new ideas by observing the society and student needs etc.
11. How do you define success?
According to me "Success" is when people take us as their role model and remember us after we die .
12. Who has been your greatest inspiration?
I take good from every person so each and every person I met in my life is my inspiration .

For more details visit http://www.katcheri.in