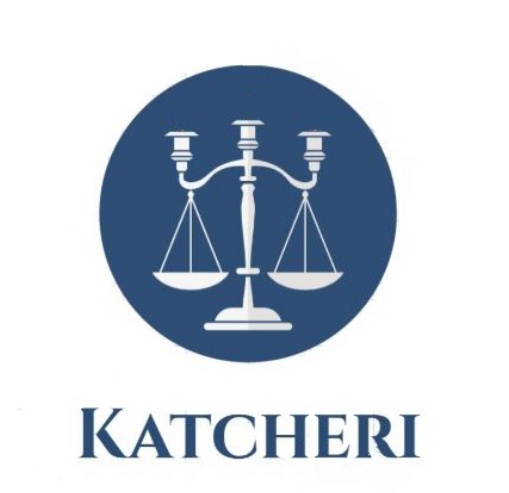 Interview with Mr Utkarsh Shukla, Co-Founder of Katcheri.in
Content :
1. Tell us about yourself
So here it goes. Myself Utkarsh Shukla I was born and brought-up in a small town in Uttar Pradesh. Since my childhood I'm fond of poetry, I had written many poem's in languages such as Awadhi (my mother tongue), Hindi, Urdu and English. I pursued my 11th and 12th std from Lucknow. Currently I am pursing Law from NMIMS School of Law, Mumbai.
2. How did the idea for your business come about?
To be honest this was never thought as a business. We always thought Katcheri would be a good idea to make a Difference in the society rather than being a platform for earning profits.
3. Can you tell us about your venture Katcheri?
So basically Katcheri begins from the observation that people in India are not politically, legally, economically and socially empowered and well versed with the functions and machinery of our democratic institutions. We seek to develop a response by mapping how legal doctrines make the democracy function.
4. What are the challenges you faced till date and presently facing?
There are many challenges that we are facing as we are new in this arena. Lack of funds, partnerships with different colleges and the idea of being different for other websites are some of them.
5. What was your key driving force to become an entrepreneur?
As Gandhiji had said "Be the change you want to see in the world", it was thought of serving the society and doing something for those students who are in far lands of India.
6. How did you raise funding for your venture?
Till now we are using our own capital in this venture, but I would like to request your readers to invest in our website and be the part of change.
7. How do you build a successful customer base?
We will build a successful customer base by keeping our content fresh by publishing blogs that reports the latest legal news, interviews and legal happenings in the society. We also promote our website on social media networks, such as Facebook, Twitter and Instagram. We also become partners in college events and seminars.
8. How do you market your business, and which tactics have been most successful?
As I had said in the previous answer social media, becoming partners in college events and seminars and organizing competitions are the most successful tactics for marketing.
9. What kind of culture exists in your organization, and how did you establish it?
We have a very friendly relation between members of our organization and we respect each other's thinking. We turn our ideas into decision through democratic way.
10. How do you generate new ideas?
We generate new ideas by observing the society and student needs etc.
11. What are your ideals?
Ideals that I regard as the highest and most general not only in the human world but in all of nature are: Happiness, Perfection and Utility. I also regard the poem "IF" by Rudyard Kipling and Bhagavad Gita for my values.
12. How do you define success?
For me true meaning of success is to laugh often and much; to win the respect of intelligent people and the affection of needy; to leave the world a better place; to know even one life has breathed easier because you have lived.
13. Do you believe there is some sort of pattern or formula to becoming a successful entrepreneur?
As doctor understand his patient by touching his nerve same is for me, I think understanding the market nerve what people want from you is the formula for becoming a successful entrepreneur.
14. What is your favorite aspect of being an entrepreneur?
The best part of being an entrepreneur is doing what you love. When you're working with people you want to be working with and doing things that motivate you, waking up in the morning with a smile on your face and an enthusiasm towards the day is what makes all the stress and craziness worthwhile.


15 What has been your most satisfying moment in business?
As Thomas A. Edison said "Restlessness is discontent and discontent is the first necessity of progress. Show me a thoroughly satisfied man and I will show you a failure.", So I am not satisfied till now.
16. What entrepreneurial tricks have you discovered to keep you focused and productive in your day-to-day busy schedule?
Running website along with studying law is really a tough task to do, So I use to make lists..haha yeah! I am a fan of lists. There is something incredibly gratifying about crossing off tasks on big, yellow legal pad, or deleted an item from the notes section on my phone.
More than that, though, lists can help you stay on track. If tasks are written down in front of you, you decrease the chances of them being overlooked or forgotten. You can also steamline your day if you have a list of specific pending items, rather than jumping around to whatever you think of next.
17. Who has been your greatest inspiration?
Swami Vivekananda is my greatest inspiration.
18 Any message for future entrepreneur
For future entrepreneur I would love to quote few lines from Atal Bihari Vajpayee's poetry "kadam milakar chalna hoga"-
"Badhaein aati hain aayein, Ghirein pralay ki ghor ghataein,
Pavon ke neeche angarey, Sir par barsein yadi jwalaein,
Nij hatho mein haste-haste, Aag lagakar jalna hoga.
Kadam milakar chalna hoga."

For more details visit http://www.katcheri.in