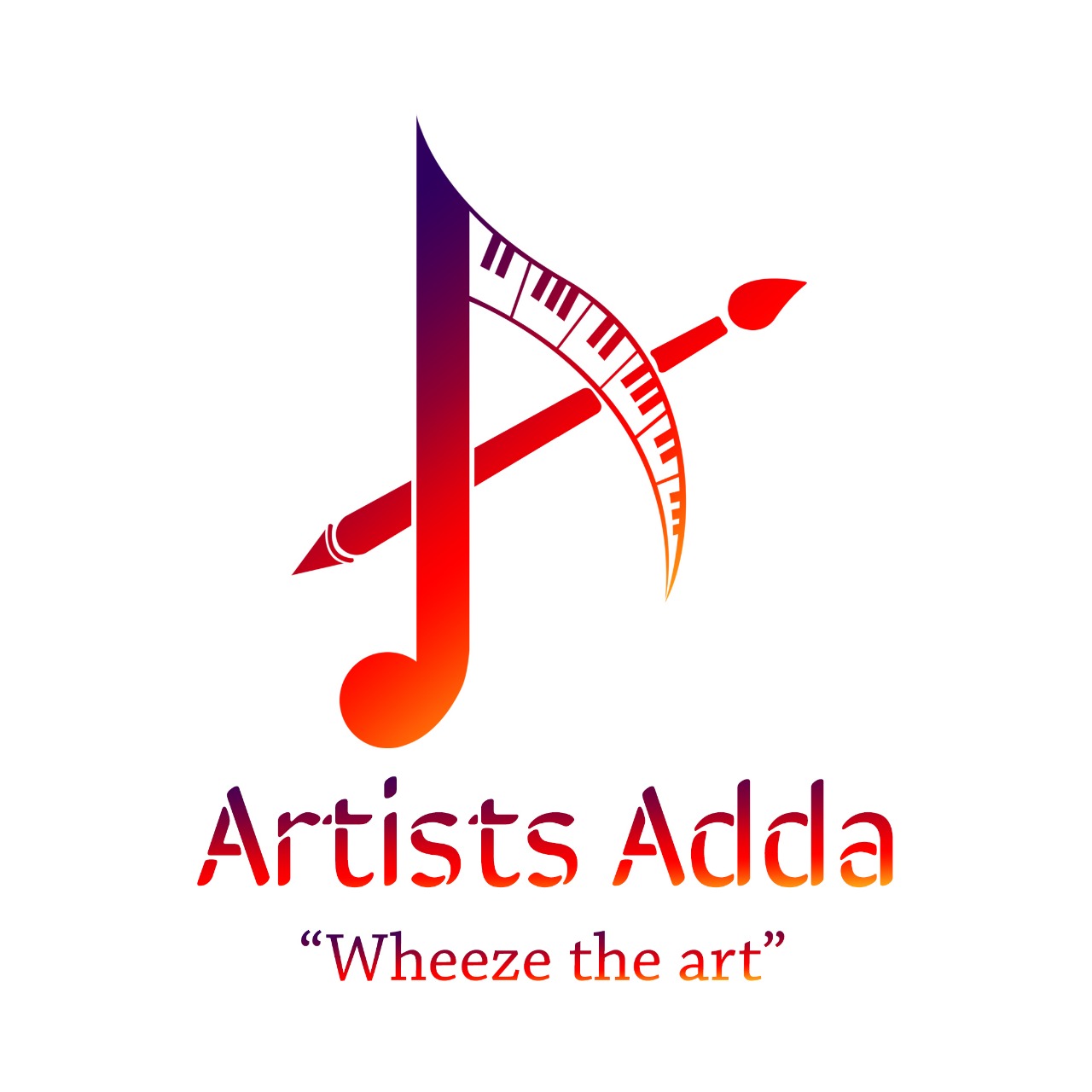 Interview with Ms Vihasi Shah (LL.M., GNLU), Co-Founder of Artists Adda
Content :

1.Tell us about yourself
Hi.I am vihasi . I was born and brought up in Ahmedabad. I come from Gujarati family. My parents are working in the government organization and I have an elder brother who is practicing charted accountant. Having mostly commerce graduates in our family, I have been inclined towards company settings and corporate law. Therefore I pursued law and company secretary simultaneously. After obtaining integrated five year law course and CS Degree, I decided to go for master program and I chose Gujarat National Law University for that. My basic objective behind choosing higher education was to obtain wider perspective of education. I am fond of writing and reading from very young age so I chose writing as my hobby as well and published my first book on the Amazon kindle by 2017 to check the result and interest of people in my write ups.
2. Can you tell us about your venture Artists Adda?
"Artist's Adda" is the platform for promotion of art and artists across the country. "Artist Adda" is online as well as offline stage which provides support to artists for expressing their talent of writing, painting, music and any other form of different art. There is online platform in the form of website which is linked up with separate social media pages such as Facebook page, Instgram page, Twitter page and you tube channel as well. Various submissions from the artists across the country are accepted and through filtered process they are displayed on the online portal. Various events to express the art and to promote the artists are being organized time to time and various artists are invited to express their interests.
Artists Adda runs with the main objective of "Exploring the art and artists". Artists Adda started in online form in the month of September 2017.The first open mic was arranged on 31st december,2017.Today it's approx one and half year of Artists Adda's existence. And Artists Adda arranged 6 open mic events and 7 online art competitions. Artists Adda managed to prepared more than 60 videos for its You Tube channel and able to get more than 25000 followers from across the country. Artists Adda use to offer exclusive gifts to winners of competitions and complementary gifts to participants. Artists Adda use to invite various expert artists from different fields to guide their young artists and continuously working for their growth, betterment and development. Artists Adda is ready to jump with its diverse future plans and also creating the team of volunteers.
3. How did the idea for your business come about?
I wanted to prepare this systematic platform for expression of vivid art from so long. And after creating the Instagram page as the first step towards my idea, I got tremendously positive response and submission of Artists. Gradually I thought to make this platform more organized and professional. So this is how the basic idea of Arists Adda evolved.
4. What are the challenges you faced till date and presently facing?
There were many challenges on my way as having law background I did not have much knowledge about technicality of website and handling online pages. But on that stage I was provided sufficient help by my friends and I had also taken the professional advice. Then after the gradual challenges were about funding, marketing, making diverse plan, co working space etc. As we have always worked as a team therefore no challenge seemed bigger and we were able to mitigate them.
5. What was your key driving force to become an entrepreneur?
I have seen people working in the jobs in my home and outside. Though the life is secured but nothing you can create in job will last forever. If you want your progress to be remained continuous and everlasting and want to make the impression for ages then you must create something of your own. This si the key thought which forced me to build this platform.
6. How did you raise funding for your venture?
I have asked for initial funding of my start up from my family and friends. After preparing successful business model I presented it to Gujarat National Law University Legal Incubation Council and successfully obtained the SSIP (Student Startups & Innovation Policy) grant, introduced by Education Department, Government of Gujarat. For more details visit http://ssipgujarat.in/
7. How do you build a successful customer base?
We having been doing continuous online as well as offline art events and competitions in different cities. Which helped us majorly to market our platform plus by joining hands with various other organizations and by providing exclusive gifts to our winners we encourage artists and art lovers to join us.

8. How do you market your business, and which tactics have been most successful?
In online art competitions, artists want to promote their uploaded art pieces and share them among their friends and family members. So artists indirectly market us among their circle. Plus we use to invite various local celebrities like Radio Jockeys and authors in our event so people do get attracted to us by their posts also.
9. What kind of culture exists in your organization, and how did you establish it?
The culture which exists in our organization is very friendly and supportive team network. We give enough freedom to our members to do the work allotted to them by their way of doing without any interference. There is no single owner of Artists Adda but rather we all own it together.
10. How do you generate new ideas?
By frequent meetings with our team members and their participation we generate new ideas. Plus we are keeping constant eye upon what is going on in market regarding art and entertainment industry and adopt the useful techniques.
11. What are your ideals?
There is no particular organization, we are keeping as ideal. But rather we try to adopt the good things from every organization and doing the best in what we do is the main concept of our idealism.

12. How do you define success?
Creating and promoting the best art pieces and providing total satisfaction of Artists and Art lovers is our success.

13. Do you believe there is some sort of pattern or formula to becoming a successful entrepreneur?
There is no particular method or formula but rather I would say there are some values which an entrepreneur must possess like hard work , team work, consistency, ,long term planning ,customer satisfaction, loyalty etc.
14. What is your favorite aspect of being an entrepreneur?
Working the way I want and no dictatorship is on my head is the best part of becoming an entrepreneur I feel.
15. What has been your most satisfying moment in business?
When I started encountering various start up related meets and events and people start recognizing me by my start up name and started confirming where I am the same person who founded Artists Adda, was the most satisfying and beautiful moments for me.
16. What entrepreneurial tricks have you discovered to keep you focused and productive in your day-to-day busy schedule?
I discovered that having constant and updated knowledge of industry in which you are working is the most productive skill you can and must develop for taking the first move advantage in your industry.
17. Who has been your greatest inspiration?
Seeing my my parents working day and night and equally by seeing my team members working passionately towards our pre decided goal is my biggest inspiration.
18. Having graduate and post graduate degree in law from prestigious institutions, how it is going to help you in your venture?
I firmly believe education will never go waste, no matter what you choose to do in your life. My education in legal field thoroughly supported my in legal compliance regarding my venture plus even in research and development.
19. Any message for future entrepreneur
Never give up and do what you wanted to do any way.
For more details please visit https://www.artistsadda.com/ Facebook Page