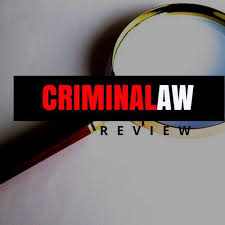 Interview with Mr. Ashwani Kumar Singh, Founder of Criminal Law Review
Content :
1. Tell us about yourself
I am currently pursuing B.A.LL.B from GNLU, Gandhinagar. I started Criminal Law Review (CrLR) in my fourth semester of law school.

2. How did the idea for your business come about?
I always had a thing for blogging. In my first year, I started an online magazine Prolocutor and even before that, I had a personal blog where I used to write whenever I had some thoughts and felt like writing them down.
Criminal Law Review is a product of my love for blogging and criminal law.

3. Can you tell us about your venture Criminal Law Review?
Criminal Law Review is not just a blog or a journal, it is much more than that. CrLR has been built to assist the legal fraternity in the field of criminal law. Though, as of now, the focus is on providing different content (e.g. articles, case analysis, research papers, etc), we have a few more additional services to be launched in the second half of 2019.

4. What are the challenges you faced till date and presently facing?
For a new start-up, two major problems are- firstly, maintaining consistency; secondly, funding. And being a student, I don't have any source of income to backup Criminal Law Review. Till now, CrLR is functioning on my savings and pocket money.

5. What was your key driving force to become an entrepreneur?
I know that I won't survive if I don't do anything of my own. So for me, it's a survival instinct.

6. How did you raise funding for your venture?
As I already mentioned, until now, all the expenditure was done through my savings. Fortunately, GLIC has sanctioned CrLR's incubation.

7. How do you build a successful customer base?
Our consistency has helped us build a successful customer base. We make sure that we know our target audience and how to approach them.

8. How do you market your business, and which tactics have been most successful?
Social Media, especially Facebook, and Instagram.

9. What kind of culture exists in your organization, and how did you establish it?
We believe that each writer/researcher brings a different approach to research and content writing. So though we have certain guidelines which must be followed, authors and researcher are at a liberty to explore different ideas

10. How do you generate new ideas?
Ideas are nothing but your observation skills. How do you perceive what's happening around you? And what do you take from it? Ideas are floating around. You just have to pick your own and work on it.

11. What are your ideals?
Work on what you have, work for more. Improve. If you don't improve, someone will overthrow you.

12. How do you define success?
Defining success would be limiting it to certain boundaries one way or way other. You don't measure, it's an abstract term which gets a concrete shape under certain specific circumstances and that too for a limited time period.

13. Do you believe there is some sort of pattern or formula to becoming a successful entrepreneur?
There is no definite formula for achieving success, but there are few things which you must take into account and the most important is that 'don't be satisfied, take criticism and keep upgrading yourself'.

14. What is your favorite aspect of being an entrepreneur?
You get to be a free elf.

15. What has been your most satisfying moment in business?
Publishing the 100th Article. And then recently when I heard that GLIC has, finally, sanctioned our incubation.

16. What entrepreneurial tricks have you discovered to keep you focused and productive in your day-to-day busy schedule?
With every day, as CrLR moves forward, there comes extra responsibility. If I don't act upon it, CrLR would be one of those thousands start-ups which dies at the primary stage. And this struggle to survive keeps me motivated. Of course, on some days, your motivation level goes down but that doesn't mean you stop forever. You might get slow but you continue to move forward.

17. Who has been your greatest inspiration?
Interestingly, my three favorites, Dhoni, Federer and Harsha Bhogle come from sports background. They always find a way to get back in the game.

18. Any message for future entrepreneur.
There aren't any hard and fast rules. Just play fair. Play well. You must know your idea better than anyone & everyone else knows about your idea. Get them puzzled. And don't give up. Because how many times are they gonna beat someone who just doesn't give up? Ultimately, they will get tired.
For more details please visit http://crlreview.in