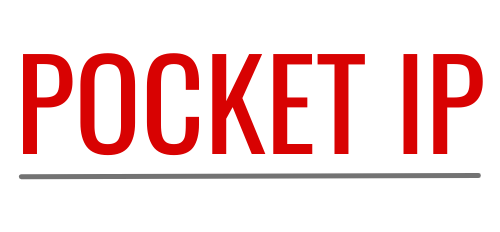 Interview with Ivan Mr. Nikitchenko, Co-Founder and CEO of Pocket IP
Content :
1. Tell us about yourself
I am Ivan Nikitchenko, co-founder and CEO of Pocket IP.
I'm MA in International Economics (Vadym Hetman Kyiv National Economic University) and since 2007 I have worked in different positions and industries. I gained experience In finances, marketing/PR, and project management. I worked in both small and very big companies – in banks, fintech, legal, and even metallurgical.
2. How did the idea for your business come about?
In 2019 I understood that I'm ready to start my own business, and with the future co-founder of Pocket IP, we established our own law firm.
Unintended firstly, with our law firm we created and tested a business model for Pocket IP.
After the years of experience on IP market we have not found any of online service, which solves all main problems of IP specialists and gives access to IP services in different countries in one place. Pocket IP, unlike other IP services is combination of IT solution and platform to request services of foreign lawyers when it needed.
The main philosophy of Pocket IP is to get all main services regarding IP portfolio in one place but not to collect information and services in different places as it works today.
Additionally, Pocket IP offers some unique services based on implementation of IT solutions.
3. Can you tell us about your venture Pocket IP?
Pocket IP is a one-stop-shop web service for organizing, searching, and managing Intellectual Property (IP) objects worldwide.
Pocket IP helps to organize and manage IP law objects from one online account worldwide – docketing with automatically updated statuses and communicate with lawyers abroad to manage the assets. It saves a lot of time, money and avoids mistakes by missing deadlines, etc.
4. What are the challenges you faced till date and presently facing?
Lack of time (24 hours is too little) and finances (we want to growth much faster).
5. What was your key driving force to become an entrepreneur?
I gain experience in different spheres and one day realize, that I could run my own company.
6. How did you raise funding for your venture?
We are at bootstrapping stage yet.
7. How do you build a successful customer base?
Comparing to many other businesses, we have one great advantage – after trademark database is integrated in our system, we know precisely the names of companies with portfolio in this country/jurisdiction, and we should not guess who is our potential client.
8. What kind of culture exists in your organization, and how did you establish it?
We are team, and discuss and make development plans together.
9. How do you generate new ideas?
Each member of a team is encouraged to propose new ideas.
10. Do you believe there is some sort of pattern or formula to becoming a successful entrepreneur?
There are thousands of books written about success and how to achieve it. If it be one pattern, everyone who can read will be successful entrepreneur. To understand the market, see the trends, hear the customer and they needs – it sounds quite easy, but very hard to be such an entrepreneur.
11. What is your favorite aspect of being an entrepreneur?
To be possible to implement own ideas, and be responsible for wrong and false decisions.
12.What has been your most satisfying moment in business?
First sales, which were achieved without investments.