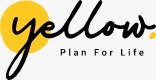 Interview with Mr. Nikhil, Co-founder of Yellow
Content :
1. Tell us about yourself
I am Nikhil, Co-founder of Yellow. I'm a CA by profession but been providing estate planning service through my professional carrier of 15+ Years.
2. How did the idea for your business come about?
An estimate of ~1.5Lakh Crores of unclaimed accounts in India due to lack of nominees and/or families unaware of accounts. Estate Planning is necessary for any asset owner regardless of net worth.
Intestate death (i.e. without a Will) results in courts and Succession Act taking control of one's assets. Applicable Succession law will distribute assets. This results in lengthy (often incomplete) asset discovery and costly process to determine legal heirs and more importantly loss of assets in transmission.
Today, estate planning services are typically accessible only by HNI and higher segments. To democratize this and make the service available to everyone in a simple, easy, affordable fashion yet with no compromise on quality was reason to start Yellow.
3. Can you tell us about your venture?
Yellow is the only end-to-end digitally enabled estate and succession planning solution designed by lawyers and estate planning experts to not only create an effective estate plan (starting with a Will) during life but also be a One Stop Solution for smooth transition of assets post life.
For more details refer our website - https://getyellow.in/


4. What are the challenges you faced till date and presently facing?
Building something that is so sensitive but easily understandable to user with zero compromise on data security.
5. What was your key driving force to become an entrepreneur?
Understanding a gap/ problem and no solution around it made me take the plunge to be an entrepreneur.
6. How did you raise funding for your venture?
From Angels. Friends and family.
7. How do you build a successful customer base?
Just launched.
8. How do you market your business, and which tactics have been most successful?
Experimenting – too early to comment.
9. What kind of culture exists in your organization, and how did you establish it?
Simple culture of making everyone take ownership of what they are doing irrespective of their level in the organization + clear open door policy.
10. How do you generate new ideas?
Taking customer feedback seriously and understanding ways and means to address their pressing ask.
11. How do you define success?
Every Indian recognizes the needs for basic estate plan and not important whether or not they use Yellow for the same.
12. Do you believe there is some sort of pattern or formula to becoming a successful entrepreneur?
Experimenting – too early to comment.
13. What is your favorite aspect of being an entrepreneur?
Ability to take decision without waiting for approvals of typical corporate hierarchy.
14. What has been your most satisfying moment in business?
Experimenting – too early to comment.