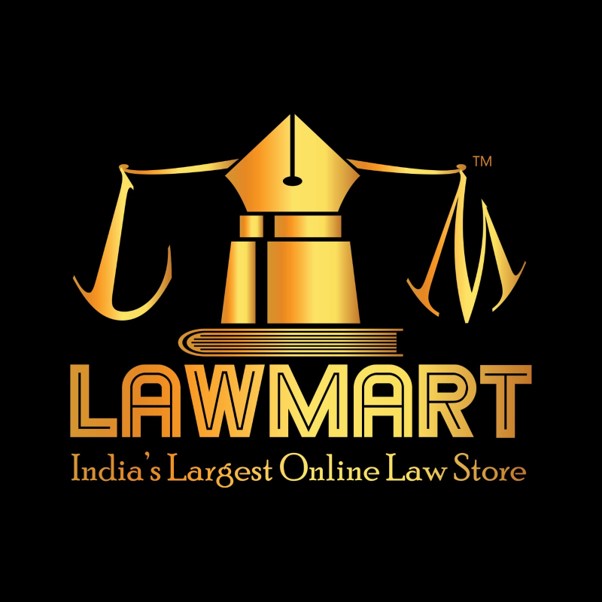 Interview with Pralay Chakraborty, Founder of Lawmart
Content :
1. Tell us about yourself?
First of all thank you so much for inviting me to share about my journey, I am Pralay Chakraborty, I was born and brought up at South Dinajpur in West Bengal. I come from a typical middle class family, Having mostly Government employee in our family. I graduated from Balurghat Law College and after that I started my career as an advocate at Balurghat District Court, West Bengal. I am a first generation lawyer and first generation entrepreneur in my family. At present I am the Co-Founder and CEO at Lawmart - India's largest online law store.
2. How did the idea for your business come about?
When I started my professional life as an Advocate at Balurghat District Court, West Bengal in 2017, that time I faces many difficulty in getting law books in my city as because there is no law book shop over there and I try to buy the books from local books vendor and they charges high for that and it also take lengthy times. Then I discusses about that issue with some of my college friend and I find that everybody was suffering from this issue specially who belongs from remote area, I am really worried about it.
"I started doing market research and try to solve this problem for Legal Community. So I met so many colleagues of mine and talk to them to create a simple solution about solving this problem and but none of them agreed to do it with me. Finally I met one of my college senior S. Saha and discusses about that problem. That time I find that he was super excited to build a problem solving platform with me. Then together we started working for that and visit across the country to find out the correct resources, and finally we created "Lawmart" a simple website i.e., "www.lawmart.in" and an Android Application i.e., "lawmart : Buy Law Books & More" in 2021 to provide legal books in affordable prices to the Legal Professionals across India and we jointly incorporate our company i.e., "LYKARN E-COMMERCE PRIVATE LIMITED" in February, 2021,"
3. Can you tell us about your venture?
Lawmart – India's Largest Online Law Store, A unit of "LYKARN E-COMMERCE PRIVATE LIMITED", is the India's first full-fledged e-commerce start-up for legal professionals is started by two advocates in the first part of 2021, connects all the Legal Professionals and Tax Professionals in a single platform across India. We are working to 'fulfill all necessary requirements of Legal Professional in a simple way.
In legal sectors, a professional required legal books and other legal equipments in his everyday practice life but there is no reliable resources for Law Books, Lawyers Accessories & Lawyers Apparels in every part in India specially tier 2 and tier 3 cities. So the lawyers from remote acre are paying much higher amount to the local book vendor for getting legal books or other equipments.
So we build Lawmart to solving that problem, where a legal professional can easily buy all the legal equipment and get decent amount of discounts.
We provide an online platform where the legal professional can buy all types of Legal Books, Apparels & Accessories and get a decent amount of discounts and also receive their parcel within stipulated period.
4. What are the challenges you faced till date and presently facing?
There were many challenges on my way…
First If you tell someone that you are an advocate but you want to dropout from legal profession and started delivering the books to the advocates at their doorstep, the first question is "you want to become a bookseller from an advocate?" and they also started make fun of it. It happened with me. But honestly speaking only bookselling is not my only objectives, I want to create a platform, where a legal professional can easily get necessary equipments relevant to their profession sitting at home.
Second, When you start a traditional business then your competitor will be your nearest business owner in your locality but when you start an E-Commerce business that time you face off with e-commerce giant like Amazon and Flipkart. So building an established and sustainable brand is very difficult at the beginning.
Third, as I said, I come from law background, so I did not have much knowledge about technicality of website and handling online pages. So I started learning from Google, YouTube and various others platform.
Then after, the other challenges are to understanding about the Indian start-up ecosystem, marketing, acquiring new customers for business, making diverse plan and so on.
5. What was your key driving force to become an entrepreneur?
Honestly speaking, I don't know anything about entrepreneurship at the beginning and I didn't choose to be an entrepreneur, it just happened as a part of the process when the idea of "Lawmart" was conceived in 2017 and we really want to modify this unorganized legal books selling sector in organized way and giving benefit to the legal professionals and that is I believe what makes me an entrepreneur. Today I just love what I am doing.
6. How did you raise funding for your venture?
No it's bootstrapped. We started our initiative with our own funds. So far we have never approached to any investor but we should seek funding from investors when the company needs business scaling in the future.
7. How do you build a successful customer base?
It's so simple. I believe that we have been successful so far because we value your customers more than selling products and when you provide satisfactory service to your customers then they started to habituated your service and they will become your repeat customer and they also multiple your customer by their word of mouth.
8.How do you market your business, and which tactics have been most successful?
As the tagline of our business says "India's Largest Online Law Store" which means in our store, you can browse more than 9000+ law books along with bare acts, law journals, online subscriptions journals, taxation books, advocates car hanging and vehicles stickers, coffee mugs, coat, gown, waistcoat etc. Nobody in India doing the same what we are doing. We believe that is why, we are different from the other book vendors.
As I said earlier, word of mouth is the best marketing aspect for any organization. We also build a strong customer base through social media and we also do influential marketing, content marketing and google marketing as well.
9.What kind of culture exists in your organization, and how did you establish it?
To be honest, Lawmart is not just a company or an organization, is a mission to be a doorstep solution for legal professionals. We started our journey with only few law books but today we have almost everything that the professional required for his day to day professional life. We aim to make our platform the largest online law store in India. We also want to start some additional feature in future and one of the most important things is to enjoy even the little bit of success that comes your way. It's not only motivates your employees but also keeps their spirits high!
10.How do you generate new ideas?
The most important thing is that when you are working on a new idea, ask yourself a basic questions i.e., "Why you want to do this?" If the answer is only money, then my suggestion, please don't start and if the answer is 'you want to solve any real problems of our day to day life and build a platform that made an impact of our society, then please don't wait for the right time, just go with the flow and if you succeed then money will automatically comes in your way.
11.Who has been your greatest inspiration?
Sir Ratan Naval Tata is my greatest inspiration.
I am also inspired by some others legendary personality like Netaji Subhas Chandra Bose, Dhirubhai Ambani, Anand Mahindra, Elon Musk, Sourav Ganguly and so on.
12.How do you define success?
For me, when I hear from clients that the company we have created is adding value and impacting their professional lives, this is my initial success.
There is still a long way to go.
13.Do you believe there is some sort of pattern or formula to becoming a successful entrepreneur?
The formula is simple, don't worry about those who make fun of your business and stay away from your family when you start your entrepreneurial journey. Don't wait for the opportunity, just create that opportunity for you.
One more thing, Just Follow one principle "Customers are the King and you are the service provider"
14.What are your ideals?
Don't try it, just do it!
15.What is your favorite aspect of being an entrepreneur?
Being an entrepreneur, my company gets the value of the work I do when I am doing something for my organization.
When you have a job you have to do the same thing all your life but when you do business there are many things that you have to look at alone.
Then you will not have time to get bored in life and life is always exciting.
16.What has been your most satisfying moment in business?
For me, when we successfully delivered the first order to our first customer, we connected him on the phone to ask about his experience with our service and he was completely satisfied with our service and gave us a positive response. So yes, that is my most satisfying moment in my business.
17. What entrepreneurial tricks have you discovered to keep you focused and productive in your day-to-day busy schedule?
Hang out with friends, reading books and meditation and learn from the peoples.
18. Any message for future entrepreneur
Just trust your struggle and it will make you to succeed.

For more details visit - https://lawmart.in/