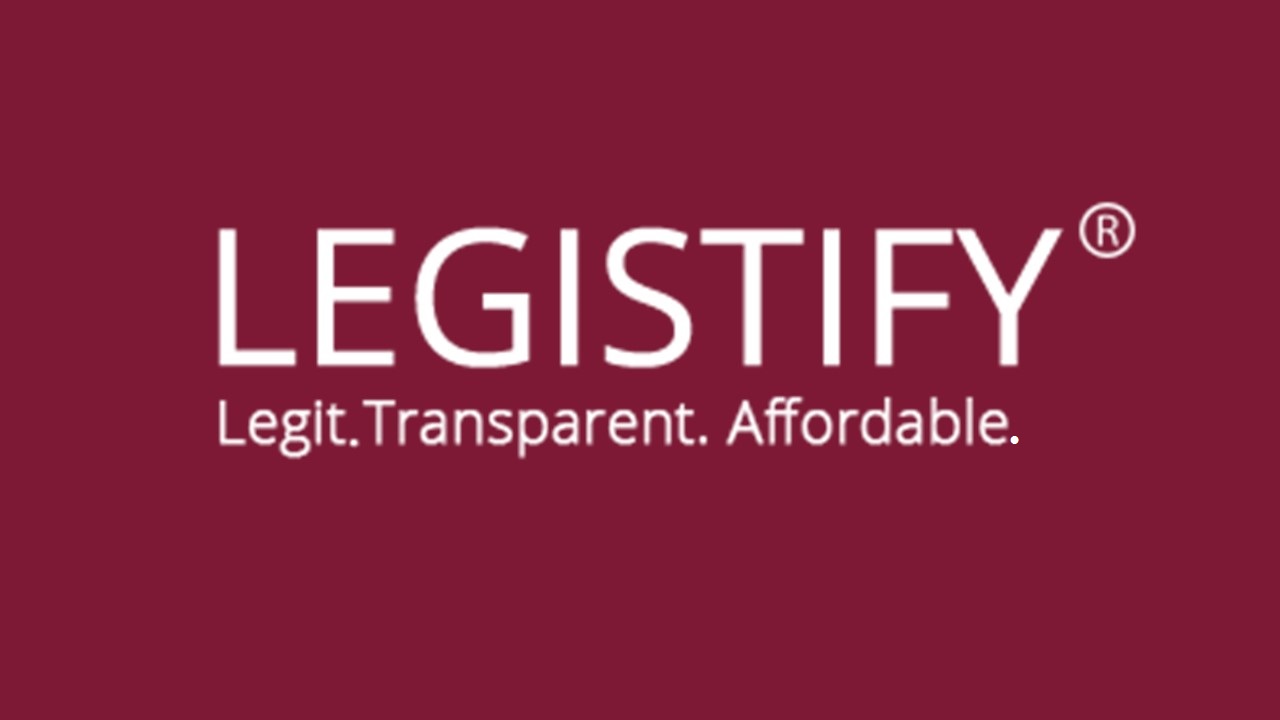 Interview with Akshat Singhal, Founder & CEO, Legistify
Content :
1.Tell us about yourself
I have always been an entrepreneur at heart, calculated risk taking and doing it on my own, have always motivated me. My first venture was when I was still in college, I embarked on my first business venture, and I even managed to get a small exit out of this venture, but the legal quagmire I negotiated made me think about the maze of regulation one has to go through while setting up a ventureThis made me determined to do something about to improve the state of affairs and make available legal services to the in a legit, transparent, affordable and unencumbered way. My understanding and insights into the power of technology helped and once Pratik, our legal-eagle came on board, Legistify was ready to sail! Our objective is to bring about a positive and lasting change into India's legal services space. I hold a Bachelor's degree in Civil Engineering and a Masters in Physics from BITS (Pilani).
2. How did the idea for your business come about?
If necessity is the mother of invention, in our case it delivered a business venture - Legistify. While I was in my 2nd year of engineering at BITS Pilani, I started a venture. Initially the going was great for the startup, but we soon got into troubles with vendors, started facing payment issues and other structural problems. I along with other co-founders realized that with appropriate legal advice and guidance all these hassles could have been proactively avoided and eventually we had to close the business, as we could not scale up. But the experience led me to think about the millions of individuals like myself who did not have access to quality legal counsel. There is a real need and there is potential. With Legistify we are offering legal services that are legit, transparent and affordable.
3. Can you tell us about your venture?
Legistify is a tech enabled, legal concierge platform that offers mid market & large enterprises providing an avant-garde enterprise litigation management suite (ELM). Based out of NOIDA in the National Capital Region of India. With a pan India reach via a network of 10,000 pre-verified lawyers on demand, Legistify's holistic solution covers all aspects of litigation, IPR, legal notices and legal contracts management. We also offer nation's only platform providing real time, data backed insights on externally engaged lawyers alongside predictions on possible litigation outcomes using 200 million+ historic case data from over 7000 Indian courts. Our network spans across 300+ cities, Legistify already has 100+ corporates as clients. The list includes some of the world's leading enterprises viz. SBI General Insurance, Amazon, Snapdeal, Whirlpool, Indiamart, Panasonic, Havells, Max Insurance, JCB, Dell etc.
The company is building a 'market network' for legal services. Legistify's ELM solution (LegisTrak) is designed to empower in-house legal teams to excel in their core functions depending on their industry. The company is on the path to build a 360 degree solution starting from new case discovery to deeper insights on possible case outcome (using more than 200 million historic case data) to appointing the right on ground lawyer & further managing the entire workflow till matter disposal via the platform itself. The usage of deep technology to help enable the end user to find and work with the right lawyer makes us quite different from other players. For instance, every lawyer registered on our platform can be objectively ranked using actual data of the cases the lawyer had been involved in over his/her lifetime. We take into consideration factors like pendency, success rate etc.
Pratik Mahapatra, Co-founder & Chief Legal at Legistify is a lawyer and focuses primarily on the legal aspects of the solution while I look into the technology and business. We started researching on the domain in 2016 and until 2018 we were in a sort of beta mode, trying to discover and identify our market and target consumers to whom we could offer high value prepositions. And in 2018, we were quite clear about our preposition and way ahead. The founders - Pratik and I - finally joined in full time; and Legistify was born!
4. What are the challenges you faced till date and presently facing?
The very first challenge that we faced was to create a core value proposition that the customer could relate to. And considering the way the legal industry operates on trust and referrals, this was an uphill task. Our customer wanted to see a face and not look into an inert screen. Her instinct needed to be activated, the subtle signals picked up sub-consciously picked up and of course the assurance of a buddy that these are guys to work with – were conspicuously absent. The decision has to be made on cold, objective data and with most processing happening above-board. So we went about creating a value proposition that was easily intelligible and offered superior value vis-à-vis, the traditional option. Our customer first approach and the state of the art product offering enabled us to gain acceptance amongst users. I would admit that after the first set of users experienced the product, the word of mouth did help, but we also started getting independent queries. It was a significant step towards making the process of hiring legal professionals/team objective. From a personality based approach to a solutions based approach. And we generously leveraged technology to overcome this barrier.
And the other issue that troubled us is a common one – Money! Legistify was conceived when we were both in the initial phases of our careers. We bootstrapped on the earnings we had accumulated during the short years that we had worked, but these were not enough to launch a venture like Legistify. Hence angel funding was the only way out and we did find some great people who supported us during that critical period. Ranjit Singh (Global COO & Board Member, Polyplex Corporation Ltd.), Ishaan Jalan (Co-founder Interweave Brands & Looma), Tushar Balsara (GoToMarket Lead , Google Marketing Platform), among others who funded. They weren't just generous with money but also with their advice. Their wide experience and rich insights, accumulated over decades, helped us avoid costly mistakes and successfully navigate through the initial, turbulent phase.
And even today we are faced with challenges big and small. These may be related to HR, as our team today is growing and is currently 50 plus, or we have more than 100 clients and counting, or some new legislation or policy that may impact our business directly or our clients, or administrative challenges or a threat from a potential new wave of the pandemic. Everyday is a challenge; it is this challenge for which we exist, for challenge is a good thing!
5. What was your key driving force to become an entrepreneur?
As I have explained earlier that I have always been an entrepreneur at heart and my alma mater, an august institution called BITS, Pilani is the hub of entrepreneurship. Right from the beginning we are instilled with values, ethos and confidence to become business builders. Even while working in a corporate environment, we were encouraged to become 'Entrepreneurs'. The drive to do something on my own came from within, like a recurring dream. But there is more to building a business than just have a dream and I could never thank enough my teachers and friends at BITS, Pilani who helped me shape this dream of mine, in no small measure, into a reality, into Legistify!
6. How do you market your business, and which tactics have been most successful?
Our early customers came via hardcore 'push sales', since we were new in the market, launching something disruptive and selling to large enterprises that needed awareness building. Our very first 10 customers became our most prominent and effective brand ambassadors. The impact of happy and satisfied customers on our business could be gauged by the fact that till date 50-60% of our new clients come via referrals while the balance are from usual channels like linkedin, content marketing etc.
7. What kind of culture exists in your organization, and how did you establish it?
We try to maintain a horizontal & open team structure as much as we can for various projects and business divisions. We ensure that all our employees become a part of our family and this is the ethos we live by. This has been a key driver for us to be able to establish an awesome work environment.
8. How do you generate new ideas?
One of the biggest sources of our ideas, be it product or services expansion is done via constant feedback from our customers. We believe there is nothing better than this approach to keep generating new ideas.
Customer is the king!
9. What are your ideals?
Perseverance, Determination, Hardwork and Focus.
10. How do you define success?
For me 'success' is an ongoing project, something that can never be fully accomplished! Thus one has to keep learning and improving. Legistify going live is one such instance, each client acquisition is a success, but more importantly adding value to our client's work is most important. Success is those moments of truth when you are able to solve the customer's problems. A thank you email or a customer referral etc. the expressions of your customers satisfaction with your service, solution or product are all successes. And this is also a testimonial to the internal environment of the organization for happy employees to make happy clients!
11. Do you believe there is some sort of pattern or formula to becoming a successful entrepreneur?
There is no set pattern or path towards becoming a successful entrepreneur. But there certainly are traits like propensity to take risks, a sort of conviction on your own ideas, always enthusiastic to tread the road less traveled, energy, focus and such. But two most critical traits of successful entrepreneurs are that they are all people's persons and great salespersons. They very well understand that they alone cannot realize their dreams. They need the help of others to achieve their objectives, hence they transform their individual dream into a shared organizational vision that their teams zealously pursue.
12. What is your favorite aspect of being an entrepreneur?
What I like best about being an entrepreneur is the opportunities it offers to do what I always wanted to do. To build a business and help other businesses prosper. Entrepreneurship is a very empowering experience not just for me but it offers me an opportunity to empower a whole lot of people who are my co-passengers stakeholders in this journey – employees, partners, clients and investors. And finally it is never boring! There are so many things to do. You are always up to something that will create value. The multidisciplinary exposure and operating within constraints enforces thinking out of the box resulting in innovations, learnings and insights. These are then implemented in the organization, triggering a virtuous cycle of growth and value creation.
13. What has been your most satisfying moment in business?
I think every time a customer praises us on how we add value to their work, and refers us to their peers in the industry, it is by far the most satisfying moment in this journey. We thrive for many more of these every single day!
14. What entrepreneurial tricks have you discovered to keep you focused and productive in your day-to-day busy schedule?
Talk less, do more focussed work and rest is noise. The greatest feedback that one can get is through their customers. So talk to them as much as you can.
15. Who has been your greatest inspiration?
There are quite a few people that inspire me to do great work. Family & friends are on top of that list. Other than that, I am deeply inspired by some of the most hard working people I find in the world Shahruk Khan, Cristiano Ronaldo & Virat Kohli to name a few.
16. Any message for future entrepreneur
Always be ready for a challenge and never be afraid to explore the unexplored!
Following lines by the great poet Robert Frost beautifully convey this philosophy:
"Two roads diverged in a wood, and I—
I took the one less traveled by,
And that has made all the difference."
For more details visit www.legistify.com