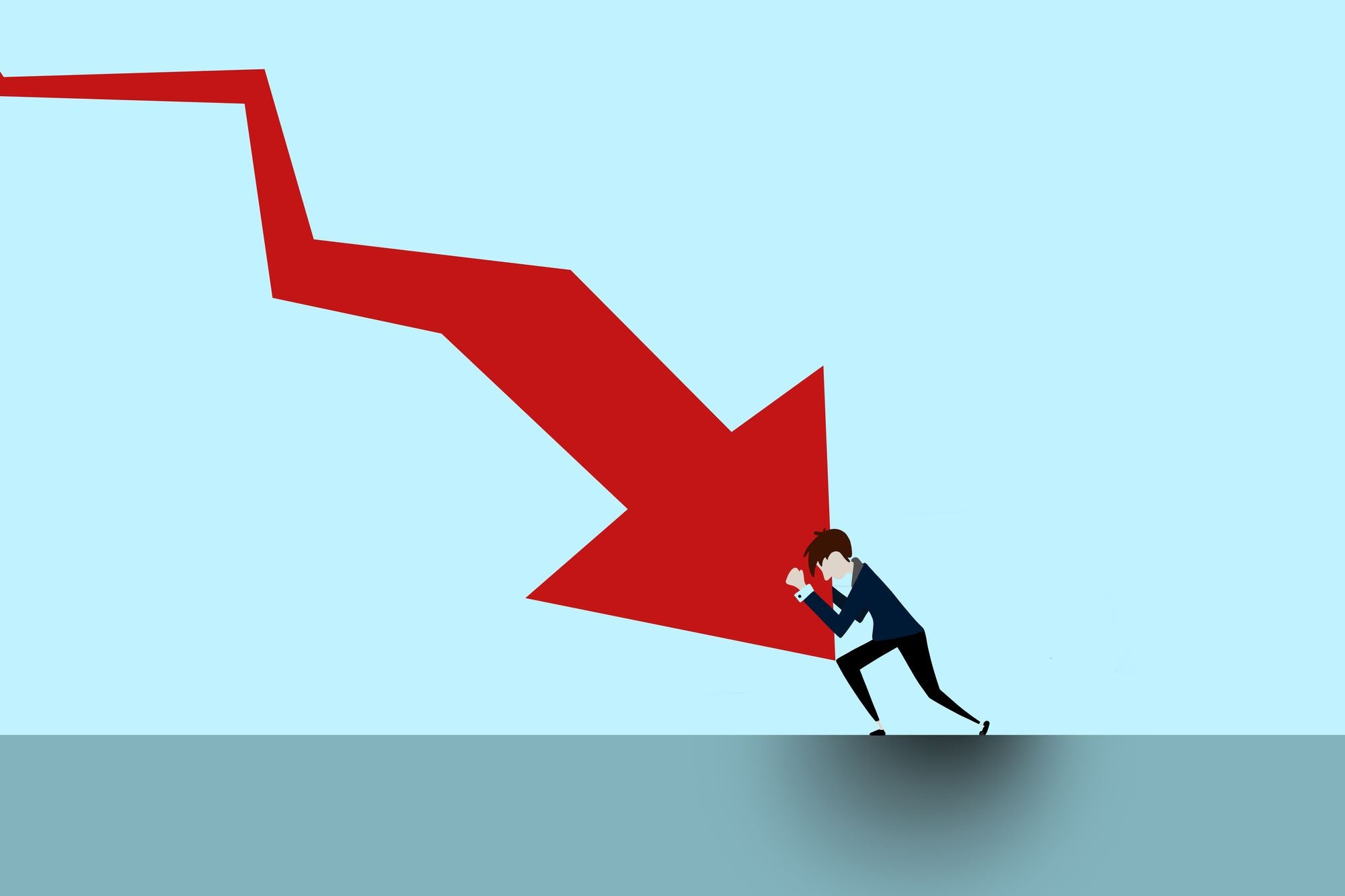 The Effect of Recession on Youth and Startups
The term "recession" might sound quite fancy on the first instance, however it's simple. In layman's words, it means a temporary condition in which the economy falls drastically due to various reasons (mostly because of decrease in demand of consumer) which results in employment and business failures. The pandemic has no doubt drastically damaged the world economy. Don't we all know someone who has lost his job or whose business has failed during the pandemic, more specifically after the lockdown? And if you yourself is the victim to this, then no one else can relate to this better than you. This blog would be quite relatable as almost everyone has faced or is still facing the pinch of the falling economy. Also, this blog might give you that extra boost in case of you are thinking of starting a new business. Yes, you heard me right. Please to read on to find out how you can get the maximum positive outcome out of the pandemic and bring your start up back on track.
THE IMPACT OF THE RECESSION ON THE YOUTH AND STARTUPS.
The world is probably going through the worst phase in terms of business and start-ups. The World Bank has always predicted that the world economy may fall by 5.4 per cent which is probably the worse if we analyse the past twenty years. There has been a drastic fall in demand of most items. Customer demand has fallen drastically and thus, people are reluctant about launching new business and is having difficulty continuing with the existing ones.
This has cast a shadow over youth as well as their start-up ideas. This is a known fact that people now a days have grown reluctant toward spending on fancy stuff. This is a known fact that over the past six months' hundreds of restaurants, clubs, salons and even play-schools have shut down. There has been pay cuts. The pandemic has increased competition up to a great extent as customer demand has decreased. Therefore, no doubt the last six months has cast a shadow over youth and start-ups.
However, even amidst this pandemic, there is a glimmer of hope. In fact, research shows some companies are indeed getting launched during the pandemic. One reason of this can be "necessity entrepreneurship". Over the past few months' people has been a witness to increase in unemployment. So, some are turning into an entrepreneur out of necessity. On the other hand, there are people who were thinking about starting their own business for a long time but it was getting delayed due to lack of time. In the Pandemic, people have finally thought over it, developed their plan and launched their dream start up. And also there is this third category of people. Over the last six months, we have seen how the demand for gloves, shoe covers, PPEs and sanitizers have shot up resulting in empty shelves, some have launched their own business of these necessities and doing their bit of social work along with earning a few pennies.
CAN THIS BE A SUITABLE TIME TO LAUNCH A STARTUP?
Yes, you heard it right. This might be the most suitable time for the launch of your business which you have been procrastinating for a long time. Are you planning to start your restaurant chain for a long time now? Are you planning to start your own salon over the past few years? This might be the perfect time for you. All you need is a little bit change here and there. Opening a restaurant might not look like the wisest thing to do now but how about a take away counter or a home delivery plan? During the lockdown, almost every one of us have had a craving for pizza or brownie. And we haven't thought twice to order it online. This is continuing till now and is here to stay for a long time. It would take a year for people to resume their normal "weekend-outing" regime. So If you were thinking of opening a restaurant chain, you might alter this a bit and think of starting with a home-delivery or may be a take away counter. The plan is simple. The first thing is advertisement. Having your own website is a must and make sure to make the process very smooth and simple. That's it. You are done. Within a week you might see how popular your pasta or pizza have become. And once the situation gets normal, you might resume your idea of a full-fledge restaurant and your popularity won't even decrease a bit as by that time you will already earn your set of loyal customers. The same goes with a salon. If you were thinking of opening a salon over the past one year, you might be considering amending a bit. You can open your website and think of giving salon like experience to people at their home. No doubt, people were missing their spas and facials a lot during the COVID era, so needless to say how popular your start-up will become.
Also, it is a known to everybody how much the demand of sanitizers, masks, shoe covers and gloves has gone up over the past six months. Also, we are already tired of seeing empty shelves. So, if you can easily consider investing in a business of these essentials. This will not altogether open a new opportunity for you but also by doing it you might be doing your part of social work during the pandemic as we have seen how these items can save lives. If you are reluctant about giving up your job, start with a side business. Now, these were just an example of a few ideas. You can use these ideas in not only opening a new business but implementing these ideas can give your existing business the boost you wanted to give it.

The takeaway from here is that whether you were thinking of a start-up for the past few years now or is it that it has recently come to your mind out of necessity, you can consider launching it off. All you need is the confidence in yourself that you won't back off and a little alteration of your plan here and there. But of course you have to think logically whether the alteration would change anything or not as this is also true that people now a days are not willing to spend much on fancy items. For example, if you are thinking of launching a boutique of your own, you might consider waiting for one more year as now people are reluctant in spending on anything other than necessities.
It would be surprising to know that many start-ups including Burger King, Airbnb and General Motors were started during falling economic conditions. For instance, Burger King was launched in 1953 when U.S.A. was going through an economic crisis. So, history also encourage us to consider starting our start-ups during this economic downturn. So, remember, once you take the plunge and survive this pandemic, you might never have to look back. After all, we should try to make the best out of a situation.
REFERENCES :-
Padraig Belton, 'Why a recession can be a good time to start a business' (BBC, 18 June 2020) < https://www.bbc.com/news/business-53075485> accessed 21 September 2020.