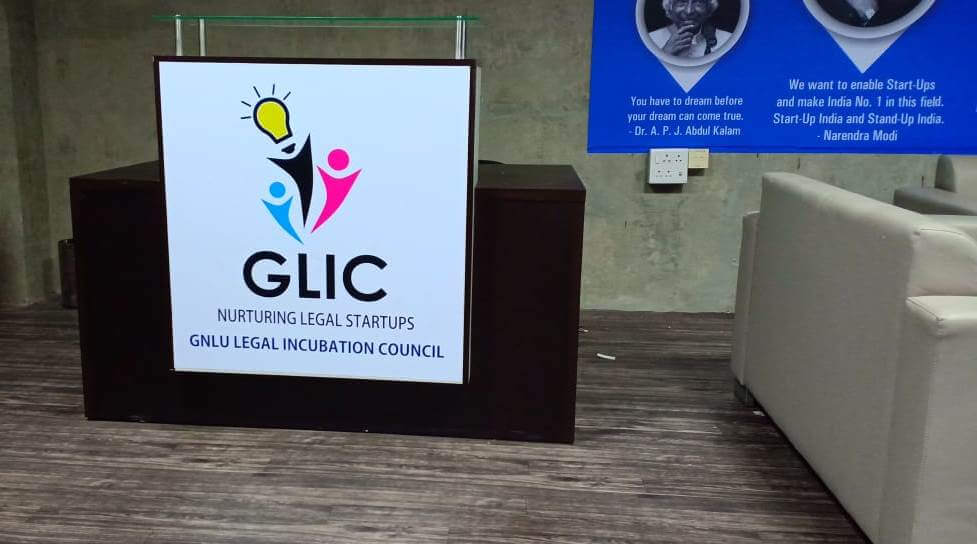 Introduction to the Legal Incubation System in India
The Indian legal profession is one of the largest in the world, with over 1.4 million enrolled advocates nationwide. The legal profession in our nation has undergone huge changes by dealing with many religious, political or gender issues since the time of independence. The courts come out with solutions after fighting with these sensitive issues, many a times public celebrate the win sometimes reject it but this never stops the generations to restrict themselves from joining the profession 'Law'.
Every single field requires some kind of boost to their working or else things get monotonous and people lose confidence out of it. The kind of boost legal profession requires is to nourish the lawyers from a young age to stand with the bar to perform the basics which half of the legal population lacks. Incubators do the exact same work of providing the nourishment. 'Legal Incubator' is an organization which basically connects to the right mentors, firms, companies and helps at the right time in a start up journey of a student or a young lawyer and helps them after graduation to find the right mentor, guidance for around six to twelve months period of learning, grooming and understanding the field of law. For the students in India who are clear about their options to go for the teaching field or judiciary doesn't require the grooming much as they have different process in it, but for most of them who dream about to be the next Ram Jethmalani or Nani Palkivala, without having basic knowledge of the field, things get difficult for them because not a single lawyer learns to be a courtroom genius from his/her law school.
India has the second largest ecosystem of startups with over 20,000 start-ups and an increase of 10-12% growth year per year. A large number of incubators are run by universities and educational bodies already included in the curriculum. Most of the established incubation centres are in Bengaluru, Delhi(NCR) and Mumbai while the emerging centers are from Kolkata, Pune, Hyderabad and Chennai. The other part of the country is still not aware of this emerging helpful system. India's first legal tech incubator, Prarambh, which is run by leading firm Cyril Amarchand Mangaldas has announced a six month mentorship programmes for 3 of the Indial Legal Tech Companies, those three companies are JRTC Intern who basically tries to provide the best internships to the students and selecting these students will be all based on their skills, the other company is Leegality which helps one to esign documents through their AADHAR details which is helpful to the lawyers too and the third one is LegalMind, focuses on legal research, judgment analysis, managing legal file system etc.
In India we have more than 200 legal incubators who are trying to help through their incubation programmes. But did all over India lawyers or law students know about this process? Absolutely no! Students studying in small districts and towns are facing much more difficulty to enter into this field in comparison to students of urban areas and the reasons are not just financial but due to lack of modern usage of internet, online journals, websites etc. they don't get to know things early. Our country considers the profession as a noble one, this makes necessary for every individual whose related to it follow the ethics and a professional conduct in and out of the courts.
As tension simmers in many parts of the country, it is difficult for young lawyers who just started their practices to think of any option to reach out to the new clients, as many of them are working under their seniors or run a company with colleague, things are in ambiguity whether that kind of practice will be fruitful after the pandemic. For sure many processes are becoming paperless and a time is approaching for all of us to get dependent on technology a lot. At this time of crisis incubators will help those who want to connect to the right kind of parties or mentor by conducting meet up programmes, introduction to legal tech policies, webinars etc.
Why legal incubation system is beneficial to us?
1.More than incubators we have legal companies, by introducing this incubation system to these firms and companies their work can be handled more professionally like a pilot on ad hoc basis to manage the juniors, interns, hiring process, website statistics or for any other use.
2. Connecting legal fraternity from all over the country,
3. Speeding the learning process,
4. Scope and growth for the junior litigants,
5. Legal tech making the work go paperless,
6. Seed Funding for legal start-ups ideas
The term "Legal Incubator System /Legal Incubator" is as new to more than half of the lawyers as is COVID-19 to India. Our Country is amongst the most powerfully emerging country in fields of start-ups and technology, when it comes to law and litigants this incubation system is a strong boosting process which can design the legal structure for the upcoming lawyers' generation from learning to establishing their own, incubator helps bringing innovation to law.
REFERENCES:–
1. Artificial Lawyer,'India's 1st LegalTech Incubator, Prarambh, Picks 3 startups for 6 Month Project'(2019) <https://www.artificiallawyer.com/2019/10/11/indias-1st-legaltech-incubator-prarambh-picks-3-startups-for-6-month-project/> accessed 11th October 2019.
2. Startup Ecosystem in India:Incubators and Accelators, prepared by Swiss Business Hub India page 1, 6 and 9.