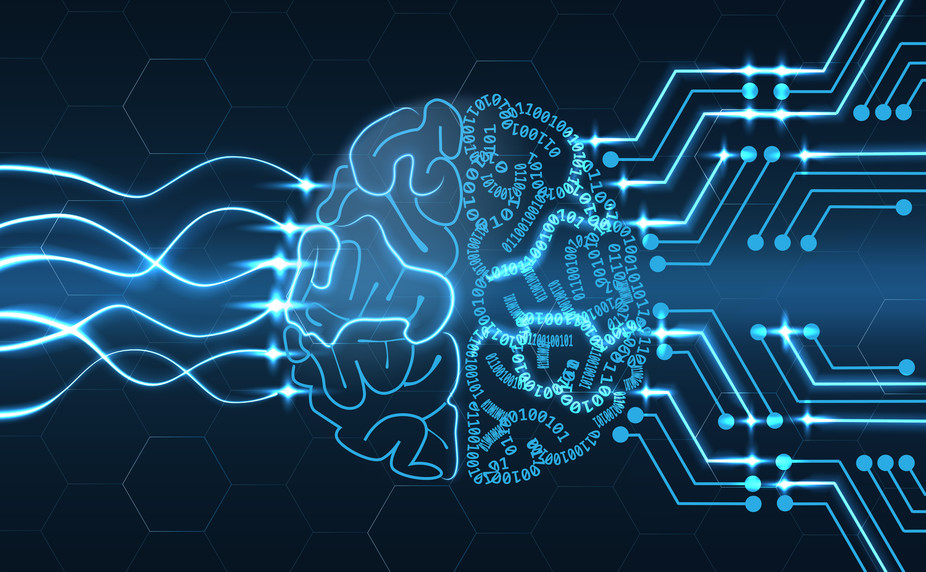 Artificial Intelligence in Legal Start-up
Introduction
Change is inevitable in nature, whether one wants it or not. At the same time one must always be willing to embrace the change that is for good. Technology have had an impact over every industry and it is not different for legal industry to evolve with the advancement of technology. The number of law students graduating every year are outnumbering the opportunities that lie before them. Therefore, while searching for opportunities one must also keep in mind the possibilities of the future that awaits the legal profession in our country. The approaches of law schools raises potential questions as to whether the focus is on preparing traditional lawyers of 20th century or the legal technologist of 21st century. It is often observed that we cannot predict future, however, we can anticipate most of the aspects (not all) to place ourselves a step ahead of others.
Artificial Intelligence
Artificial Intelligence (AI) also known as cognitive computing, is the intelligence that is demonstrated by machines, in contrast to the natural intelligence displayed by the humans and animals. In much simpler terms, AI is an area of computer science that emphasizes the creation of intelligent machines that works like humans. The use of Artificial Intelligence in legal industry has reduced the time taking human labour involved in searching cases, documentations, filing patents and trademarks etc. Most of the changes that Information & Technology has brought can be seen in corporates where they rely heavily on software and platforms for most of their works.
Artificial Intelligence and Legal Start-ups
Start-up is essentially a business idea or plan that takes shape of a newly emerged entrepreneurial venture. Start-ups doesn't come with an age barrier but planning it much earlier in one's student life has its own benefits. The legal profession is considered to be least technologically progressive sector. However, the recent developments in the technology has provided an opportunity for budding lawyers to switch from old-aged hard labour practice of law to providing assistance to their clients with the help of technological advancements such as AI. The ideas of high-tech start-ups and new looking law firms not only provide services to their clients but also assist lawyers in carrying out their day to day work. The Artificial Intelligence can be put to use for reviewing documents, due diligence, analysing contracts, legal research, project management, legal assistance and much more.
• Documentation Review: It includes the task of looking for relevant documents that are required for the purpose of litigation. The use of Artificial Intelligence in documentation review helps to sort relevant piece of data from the hay stack of data available on the internet. This saves considerable time and also increases the accuracy and efficiency. There is a need to design software in a pattern so that such software turn out to be useful rather than a nuisance.
• Due Diligence: Due diligence is an investigation of a business or person prior to signing a contract, or an act with a certain standard of care. The mergers & acquisition lawyers have to figure out the target contracts that are to be reviewed in an M&A deal because Due Diligence reviews are time consuming and expensive. Some top law firms are already using Artificial Intelligence solutions to review contracts accurately in half the time.
• Analysing Contracts: A clear understanding of contractual obligation is necessary for the parties to the contract. It is necessary to analyse the important provisions of the contract because it entails certain actions that are needed to be taken based on time left for expiry, updates made, or eventualities triggered. Artificial Intelligence powered contract analysis can drastically improve the practice of analysing contracts.
• Legal Research: Most of the work of lawyers involves searching for precedent judgements for their cases to rely upon. Searching for cases in manuals becomes a burdensome task but the Artificial Intelligence has taken legal research to a whole new level. Every related information is available at the fingertips which saves a lot of time and effort. These Artificial Intelligence driven search engines can also answer questions about a variety of practice areas, pulling from a comprehensive database.
• Project Management: Sometimes Artificial Intelligence can turn out to be far more beneficial to the corporate businesses. Managing a project takes more than an effective plan and trying not to deviate from the same. The Artificial Intelligence tools can analyse risk involved in a project which a human may not consciously think of. It can also help to track progress and performance of the projects.
• Legal Assistance: The Artificial Intelligence can also be put to use to build platforms that connects lawyers with their clients. The clients can chat with lawyers and seek advice and solutions to their problems. This tool also provides legal information on a broad range of legal issues. But this system is not fully developed as people still heavily rely on meeting a lawyers personally to resolve their issues.
Conclusion
Artificial intelligence (AI) is on the brink of revolutionizing the legal. The prediction does not signals end of lawyers completely but only signify the changes that are ready to unfold. We may not witness altogether anytime soon robots appearing before the judges in the courts but as far as the workings of outside the Courts is concerned we will see some significant changes in the coming years. The elders who have already been into the profession for quite a long time believe that the developments in IT are over-hyped and some of them even resist the changes and often want to stick to their own traditional ways of working. Although most lawyers of today's world have not made a connection with these changes because of little guidance in this quest but we expect an upcoming generation of open-minded because we are living in an era of unprecedented technological change.